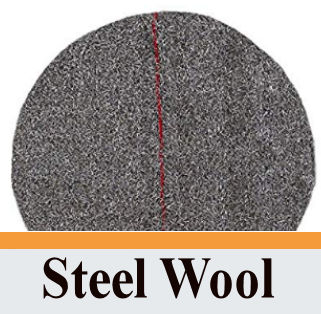 Steel Wool European Curl
Official Distributor of Akron Steel Wool in the US
Steel wool filaments have sharp edges that act like thousands of small blades that polish the material obtaining a smoother and more uniform surface.
FLEXIBLE: It is a very moldable material, which allows adapting its shape to the specific needs of each application.
DENSITY: It's porous texture gives it the properties of a filter and an insulator.
APPLICATION: Due to its properties, steel wool has applications in various sectors such as construction, automotive, cleaning, and environmental.
Akron Blue Disk is coarse grade. It is typically used for first crystallizations, soiled or damaged floors.
Akron Red Disk is a medium grade. It is typically used for the crystallization of residential floors, or marble and terrazzo that have moderate wear.
Akron Yellow Disk is a fine grade. It is typically used for maintenance in crystallized floors or to increase brightness and sharpness.
Uncategorized