Miracle Limestone/Travertine Stone Soap


ABOUT LIMESTONE & TRAVERTINE SOAP


Limestone & Travertine Soap is a specially formulated no-rinse stone soap designed for easy ongoing maintenance of honed, tumbled, textured limestone, marble, travertine, terrazzo, and other stone containing calcium. Limestone & Travertine Soap produces a protective film that protects the surface of the stone. Limestone & Travertine Stone Soap only reacts with the calcium in the stone so there is no risk of buildup like a traditional floor coating. Non-textured surfaces can be buffed with a floor machine and white nylon pad for added patina or shine.

MAINTENANCE CLEANER FOR:
• Honed Terrazzo
• Honed & Textured Marble
• Honed & Textured Limestone

SPECIAL FEATURES:
• Biodegradable
• Nonflammable
• Non-Toxic
• No Rinse
• Easy-to-Use
• Low VOC


COVERAGE:
• 1,000 – 7,000 square feet per gallon with recommended dilution ratios.


AVAILABLE SIZES:
• Quart
• Gallon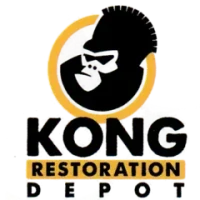 Hours of Operation


Monday – Friday
7:00am – 5:00pm


Saturday
8:00am – 12:00pm