Miracle Matte Finish Sealer
ABOUT MATTE FINISH SEALER


Matte Finish Sealer is a unique product designed to enhance the natural color of all flamed, sandblasted, split faced, tumbled, and textured surfaces. When used with one of our penetrating sealers, it seals and protects, while leaving a beautiful, low maintenance, color enhanced, satin sheen. Matte Finish Sealer offers a scuff and weather resistant surface that will not yellow.

COLOR ENHANCEMENT FOR TEXTURED STONE SURFACES INCLUDING:
•     Flamed Granite
•     Tumbled Marble
•     Saltillo
•     Terra Cotta
•     Unglazed Ceramic Tile
•     Cleft Faced Slate
•     Clay Pavers
•     Masonry
•     Cast & Natural Stone
•     Flamed Limestone
•     Brick
•     Concrete
•     Slate
•     Textured Natural Stone

SPECIAL FEATURES:
•     Interior Only
•     Easy-to-Use
•     U.V. Transparent
•     Non-Yellowing
•     Low VOC
•     Superior Coverage

COVERAGE:
•     200 – 800 square feet per gallon.


AVAILABLE SIZES:
•     Quart
•     Gallon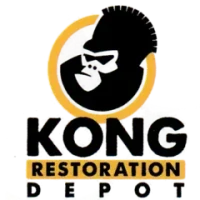 Hours of Operation


Monday – Friday
7:00am – 5:00pm


Saturday
8:00am – 12:00pm