iClean 350 Vacuum
The 350 ICLEAN model is a single-phase 3-motor vacuum cleaner. This model is most appreciated by those who use it in daily work, especially in the field of surface treatment. It proves to be the most efficient single-phase vacuum cleaner for the suction of fine dust. Its field of application is not limited to construction, but ranges in many sectors in which fine dust represents a difficult problem for conventional industrial vacuum cleaners.
Features:
·         3 By-pass single-phase motors 
·         Industrial vacuum for collection of very fine dust
·         Patented self-cleaning vacuum cleaner without interrupting suction and without operator intervention.
·         Constant efficiency all time long
·         Multi-filter system vacuum, Nr 2 HEPA + PTFE filters on series
·         Best seller single phase industrial vacuum for fine dust
·         Filter protection for abrasive material suction
·         50 liters tank quick release for a fast disposal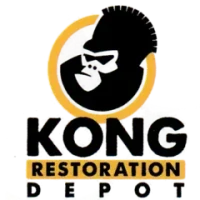 Hours of Operation


Monday – Friday
7:00am – 5:00pm


Saturday
8:00am – 12:00pm